Experience Matters
Financing a home is one of your most important financial decisions, so a lender with proven credentials should advise you.
Kelle Smart has been an award-winning mortgage lender for the past 30 years. She joined Academy Mortgage as a Shareholder and Vice President in 1996.
Kelle has helped thousands of families finance homes, and they consider her a trusted advisor and friend. Her approach is personal and professional. Clients trust her to represent their best interests with current information and sound advice. Her years of experience and success comes from her unique ability to treat each transaction is if it's her only one. As testimony to her ability are the hundreds of repeat customers who return time and time again.
"I want your mortgage financing experience to be exceptional. My goal is to make financing a home as easy and understandable as possible. I want you to feel excited about your new home without worrying about the complexities of the process. I'll communicate every detail clearly and work with you to find the best loan to meet your situation."
Kelle is a lifelong resident of Salt Lake City, where she resides with her husband, son, and two golden retrievers, Leo and Finn.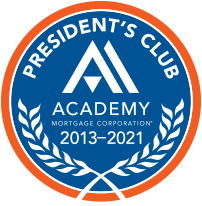 Your Home Value
Find out what your current home is worth.
Home Mortgage Tools
ARTICLES
Learn more about Academy Mortgage and the mortgage process.
VIDEOS
Watch these videos to learn more about your loan.